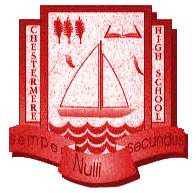 Welcome to our web site!

Can you believe it 6yrs have past by so fast! Which road have you taken? Ever wonder what everyone's up to? Families, Career, living in another country? Trying to find an old friend? Or just want to know how well our fellow classmates are doing! Well you've come to the right place. This site is especially for our class of 1996. Hope it brings back those good ole days in high school! At least for the amount of time it takes to browse our site.
I'm glad you found our site and hope you enjoy your visit. This website will be updated regularly so be sure to visit again! Take care :) Sure beats Classmates.com doesn't it.

So what have you been up to?

We need your help! in order to find out what everyone's been up to we need to hear it from you! email our address below and let us know what your doing now. If you want others to know even if you want to be contacted by anyone email your info! Pictures will also be published if you would like to post an old one from school or a recent one of your self! Hope to hear from you soon!


e-mail: